Here are our proud young does. Some of them traveled half of the country to us. They have correct dairy traits and wonderful genes behind them. AND most of them are organic babies born and raised here at our farm!
Bannerfield Farm Valhalla (6/2014)
Sire-Dill's LD Roulette
GS: ARMCH Twin Creeks Luck of the Draw *S(MCH HBF Luckey Strike 'E' S
GD:MCH/PGCH Raha Acres Twinks Pixie *D E)Dill's BH Ima Keeper(Promisedland CP Bounty Hunter *S X Piddlin Acres Fantasia)
Dam: SG-NC Promisedland B Peppermint *M
GS: NC Promisedland Sharpe Blanco *B
GD: NC Promisedland RB Sunflower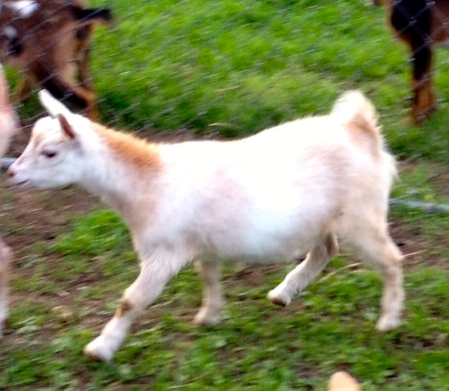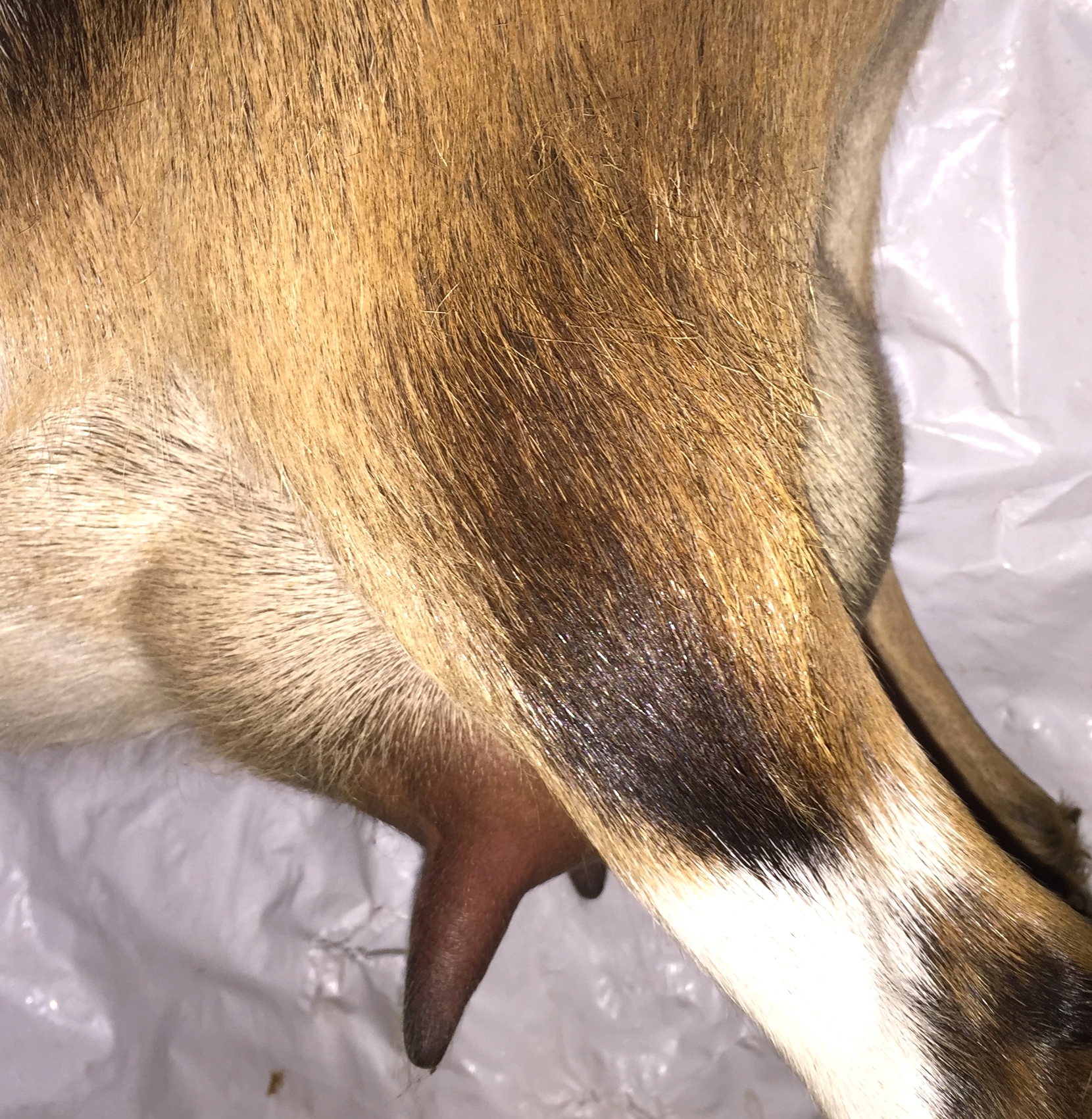 Rosasharn CB Sheba (2/2014)
LA 2015 ++++82
Judge would like Sheba to be more mature in the next 2 years. However, kidded single buckling, she has amazing capacity and butterfat in our DHI program (2.9 lb 7.2%).
Sire- Rosasharn SH Celtic Ballad +*B
SS: Rosasharn BB Son of Honey +*B
SD: CH Rosasharn P Haiku 4*M
Dam- Rosasharn Madonna Promise 5*M
SS: Rosasharn's BH Pino Grigio *B
SD: Rosasharn BB Black Madonna Honey 4*M
Sheba has matured very nicely. She is sweet and gentle. She
She kidded one buck as FF, yet is producing 3 lb of milk per day.
7/10/15
SG (Superior Genetic) Lake Sai Rhada (Blue Eyed) - (10/2013)
LA 2015 VVVV 86
Sire- Caesar's Villa Shamrock
GS: Caesar's Villa R Pinochle
GD: Caesar's Villa Sharon's Delight 2*D
Dam- Little Tot's Estate Kalanchoe- 1xJrCH, 1xRsGCH
GS: Woodhaven Farms Levi Legend +B
GD: Little Tot's Estate Mimulus
Rhada is a beautiful small doe; as FF, she kidded 2 bucklings.
A dream to milk and is producing 4 lb per day. Rhada just received SUPERIOR GENERIC award from ADGA in dec. 2015.
12/10/15
Lake Sai Vane Shah Heema (2/2014)
We did not do a good job while we tattooed our kids. Was afraid of hurting their little ears. In results, there are a few kids were not able to be recognized during our first LA. Heema was given a verbal LA by Judge. He believe she could get a 83 as a FF. Heema has a amazing capacity, and beautiful udder. She gives 4 lb. 4.7% butterfat with 2 kids on the ground.
Sire: Kaapio Acres MH Josiah
GS: Rosaharn SP Manuka Honey *B
GS: CH/PGCH Little Totes Estate Callilily
Dam- Little Tots Estate Annette Lue
GS: Rosasharn HR Chewbacca *B
GD: Little Tote Estate Euphorbia 1*
Heema is beautiful and complex. Her udder is so beautiful and wonderful to milk. Check out her bloodline with all the toppest herd and toppest goats in those herds in her. A dairy dream for our little organic farm. She produces up to 4.1 lb per day, kidded one doeling and one buckling.
7/10/15
More Junior Does to come.