We love our ND goats, and they provide fresh organic goat milk for us, both human and animals.
**All goats are under ADGA standard size.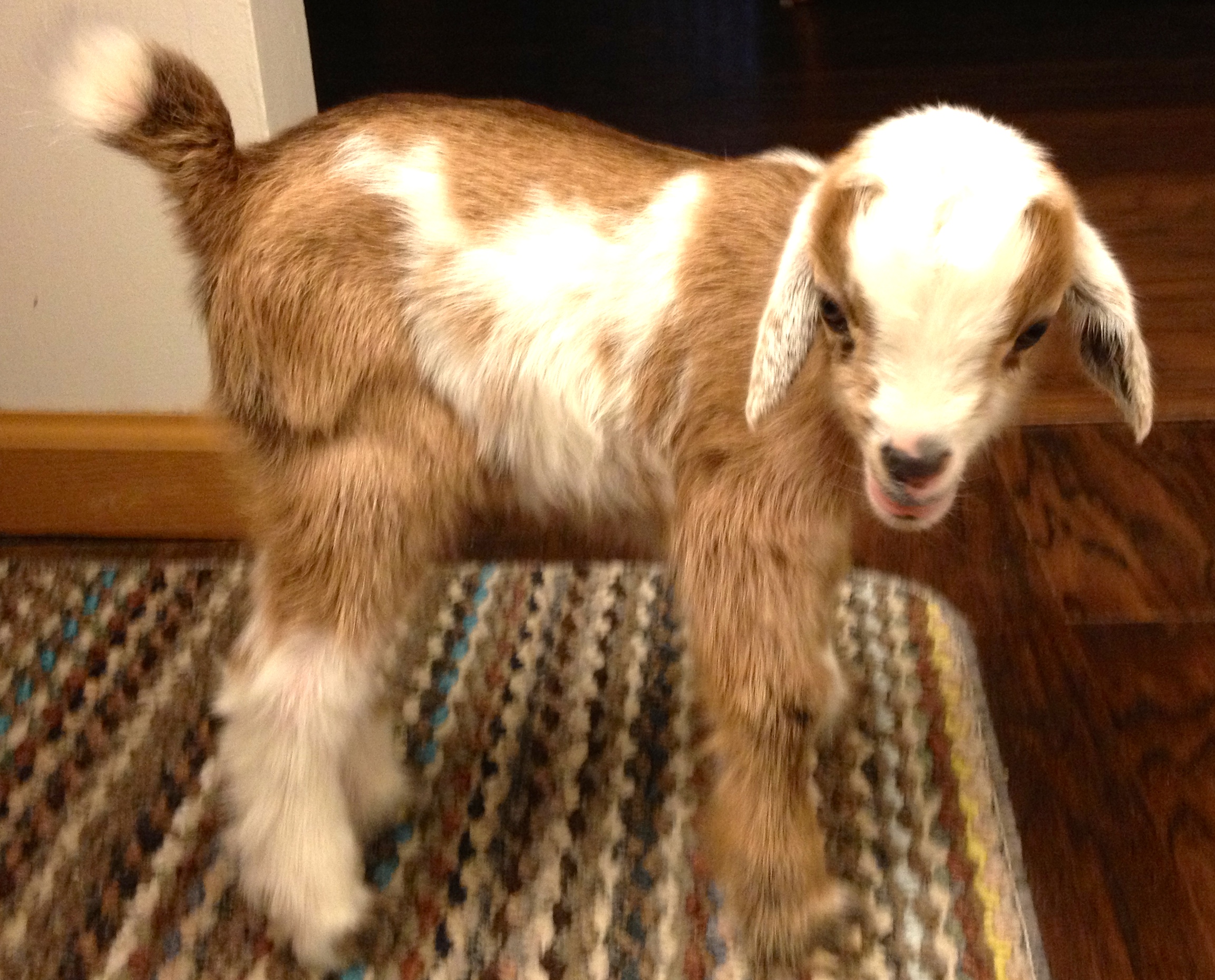 Nigerian Goat milk has the highest fat (6-9+%) content; it is the best to make cheeses and kifer. Our entire family enjoys it everyday!

Occasionally we do sale our kids to good home. Fresh milk is also available!!!
Please send us a note to let us know if you are interested in getting milk weekly, or would like to purchase lovely kids for your family.

Our goats have great dairy goat's conformations. They are perfect for 4H projects, and great to be family milk goats or just loving pets.
During of the process of forming our farm, we tried hard to find the "best" quality animals we could find. Our animals are our family members. We feed them the healthiest and organic feeds we can get in the midwest area.
The Origin of our Goats:
We purchased our herd of Nigerian Dwarf Dairy goat from Little Tots Estate in Georgia, and a few from Rosasharn in Massachusett
The ND goats from Rosasharn and Little Tots Estate are ones of the best dwarf dairy goat farms in the nation. Many of them earned dairy milk stars and were ring winners.
Some pictures are to show their bloodlines and performances in the show rings.
They are sweet, friendly, playful, and loving! They also produce gorgeous and delicious milk everyday.
Besides free range pastures, here is a short list what we feed our beloved caprine family and animals in our farm:

-Certified Organic Grains/Molasses from Local Organic farmers (14-16% protein home blend) No corn and soybean added

-Certified Organic Alfalfa hay
-Certified Organic Kelp from Thorvin for Animals Co.
-Certified Organic herbs (home blend) dewormer
 
Organic Goat Milk Lotions & Handmade Soaps
Please Click Here Product Page and find out more information about our organic goat milk lotions and handmade soaps.
Thank you!
All Right Reserved

®
All photos are properties of Lake Sai Corporation. Please respect the ownership and do not copy and use them in other sites.